**The posts I write might contain affiliate links or be written in collaboration with businesses or brands. Please see my disclosure policy for more information.**
September 15 to October 15 is National Hispanic Heritage Month and my travels across the interwebs this week has turn up soooo many amazing links, posts and resources for parents, teachers and young readers. Enjoy!
33 Latino Middle Grade Chapter Books You Should Know  @JumpIntoABook
Top 10: Best Latino American Children's Books (ages 2-16)  @PragmaticMom

Best Books for Latino Heritage Children at Walking by the Way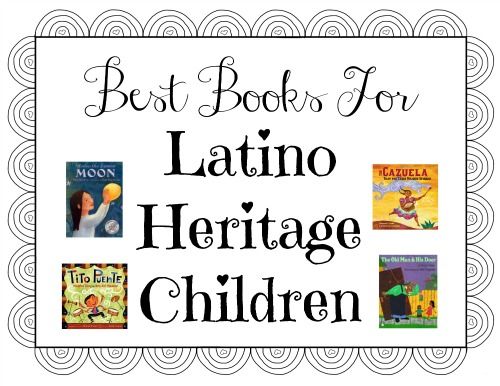 Why We Need Hispanic Heritage Month-via @MulticulturKids
Bring Hispanic Heritage Month to Life: A Collection of Resources | Scholastic.com

Favorite children books about Ecuador culture in Spanish @HispanicMama
Children's Books about Costa Rica via @alldonemonkey
Don't forget our ginormous Back to School Library Book Bundle Giveaway!
Right on time for back to school, KidLit TV is teaming up with Pragmatic Mom, Jump into a Book, Franticmommy and Multicultural Children's Book Day to give parents, teachers, and librarians a chance to win a multicultural book bundle for their school library.
School libraries play an integral role in the life of students. Many students can cite their school library as a place where a love of reading and learning is fortified. Throughout the country, budgets for school programs are being slashed, school libraries have been heavily hit. Hours for library time are cut in some schools, and non-existent in others. Furthermore, the tight budget impacts a school librarian's ability to secure funds to purchase new books.
GO HERE to enter to WIN!