**The posts I write might contain affiliate links or be written in collaboration with businesses or brands. Please see my disclosure policy for more information.**
Enjoy this charming retelling of one of many Sherlock Holmes- The Hounds of Baskervilles tales, told specifically for kids!
In this installment, Sherlock and his assistant, Dr. Watson, are hired to solve the curse of the The Hound of the Baskervilles. After the lord of the Baskervilles dies of curious circumstances in the moors, his young heir from America comes to take over the care of his ancestral home. Except, it seems, that someone does not want any Baskervilles living on their land. Sir Henry's life is immediately threatened before he even arrives on his property.
Sherlock sends Dr. Watson ahead of him with Sir Henry to the Baskervilles, while Sherlock stays behind to do some investigations in London. While the details of the curse are very convincing and terrifying, Mr. Holmes, the infamous detective known for his amazing use of observation and deduction, knows that there has to be a logical, non-supernatural explanation for the mysterious deaths that the locals say are caused by the devilish Hound of the Baskervilles.
Will Mr. Holmes and Dr. Watson be able to solve this mystery before another Baskerville dies? Is the Hound of the Baskervilles real or just a clever invention? You'll have to read to find out!
This charming, clever retelling of Sherlock Holmes is perfect for young children, especially those kids who love Legos. All of the illustrations of the characters are Lego-style people! But the dark images and backgrounds capture the eery story being told! This story would be great to read around the camp fire! It'll send a shiver up your spine! Grab your copy of this highly entertaining book
here.
Something To Do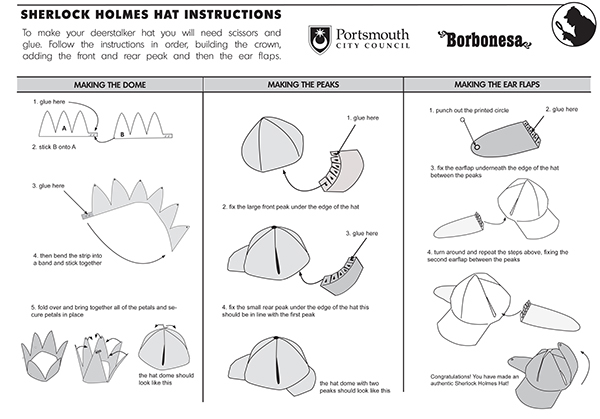 Sherlock's main tool is deduction. Here is the key rule:
    "Once the possible has been eliminated, whatever remains, however irrational, must therefore be the truth." 
Solve Some Mysteries! Now pair one of these wonderful book activities up with this free gift I am offering and you'll have a busy afternoon of sleuthing fun!  My Secret Codes, Mysteries and Adventures Activity PDF for kids will keep young minds percolating for HOURS!
Inside young super detectives will discover:
*19 pages of sleuthing fun for your family to enjoy.
*Use Pilot Frixion Pens and craft paper to create Invisible Secret Notes!
*Make I Spy Cookies!
*Discover a President of the United States who was a Master Code Creator!
This free activity guide is a great way to encourage kids to pull books off of shelves, discover the power of imagination and build a new excitement and anticipation for reading. Fill out the info below and grab your FREE copy. Enjoy!