**The posts I write might contain affiliate links or be written in collaboration with businesses or brands. Please see my disclosure policy for more information.**
Welcome to Weekend Links! I truly enjoy sharing all of the amazing finds, books and links that I've discovered during my weekly Internet travels. Right or wrong, many of today's kids do most of their reading on electronic devices so this week I thought I would focus on fun and unique eBooks that Entertain Young Readers. Enjoy!
eBooks that Entertain Young Readers
Fun eBooks and Pop-Out Tales from Loud Cow
Pop Out The Tale of Peter Rabbit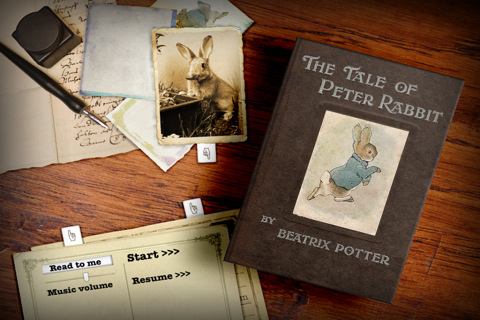 Pop-Out The Tale of Peter Rabbit is an experience unto itself. How many times have I read The Tale of Peter Rabbit? That cute little green book held by my children's little hands. I cannot think of their childhood without including Beatrix Potter.

Loud Crow, the makers of this app have pulled together an incredible team of talented people to delight us with the world of Peter Rabbit.
"Where's the turkey, Chuck?"
This holiday season, join Charlie Brown and the Peanuts gang around the table for a (very!) unique Thanksgiving dinner. From pilgrims to popcorn, A Charlie Brown Thanksgiving comes to life in this beautifully re-mastered 40th anniversary edition. Magically marrying a book-like feel with clever interactive elements, A Charlie Brown Thanksgiving will leave your senses hungry for a second helping!
eBooks that Entertain Young Readers | Books from Julie Dweck
During the last presidential election there was a lot of discussion about political parties. How are they different ? How are they the same? Who, exactly would make the better leader of our country?
Here is an entertaining book which helps answer these questions. Using the cat and dog in a brilliant analogy of what really happens during the political process, author Julia Dweck brings voting and campaigning to life through her creative rhymes and entertaining conclusions.
The illustrations are bright and colorful bringing a comic air to this smart book.
Usually a topic such as elections can be a difficult task to explain to children in an interesting manner. Not anymore with this winner of a book. We give  Cat or Dog for President two thumbs up and 5 stars. We loved it and highly recommend it to everyone !!
eBooks that Entertain Young Readers | Little Pickle Press
"Your Fantastic Elastic Brain is more than just an ebook for children, parents and educators…The app goes above and beyond the concept of a children's book in digital format. Embedded lesson plans offer activities designed to build an understanding of neuroanatomy, the brain's primary functions, and how to stretch and shape the brain to its full potential. I have a sneaking suspicion we could all use a refresher course in brain function, so parents and teachers might find this feature interesting as well… Go forth, young parents, and download." ~ Leslie Rasimas, Appy Awards
Based on the award-winning title by Dr. JoAnn Deak and illustrated by Sarah Ackerley, and full of exciting brain workouts, Your Fantastic Elastic Brain is sure to become a favorite among children, parents, and educators.

This innovative and timely interactive edutainment app teaches children that they have the ability to stretch and grow their own brains. It also delivers the crucial message that mistakes are an essential part of learning and introduces children to the anatomy and various functions of the brain in a fun and engaging way.
"Elasticize" your brain and grab your copy of Your Fantastic Elastic Brain at iTunes or Little Pickle Press
eBooks that Entertain Young Readers | Other Fun Titles
by Kathleen W. Zoehfeld
Illustrated by Thomas Buchs
Ladybug at Orchard Avenue gives a bug's eye view of the exciting world just outside a child's window. Follow this enchanting journey through a ladybug's miniature world and learn about the predators she faces, the aphids she hunts and what secret place she will call her home for the winter.
Reviewed by the Smithsonian Institution for accuracy, Smithsonian's Backyard series features entertaining stories that answer many questions children have about the habits and habitats of the animals in our own backyards.
New features only available in this interactive omBook include professional narration, background audio and enlarged artwork for each scene. To promote reading in young children, individual words are highlighted as the story is read and words zoom up when pictures are touched. By combining the original text and artwork with features that educate, entertain and promote reading, this omBook appeals to readers of all ages.
Cozmo is an alien who's having one of "those" days. He's trying to get to work but nothing is going right. Full of fun an color, this app goes wild with such inventions as an adorable robot chef (who doubles as a popcorn machine), zooming personal spaceships and bulbous cityscapes.
Here's a quote from a review at Kirkus Reviews: The art style is reminiscent of 1950s imaginings of the space-bound future; metal antennae and gas pumps exist alongside space travelers and aliens. The story, told in (pedestrian) rhyme, is narrated by an ecstatic-sounding announcer. In an inspired bit of programming, that narration, or reader narration recorded by the app, can be pitch-adjusted with a simple slider. It's an unnecessary but very fun feature older parents who may once have played their LPs at 45 RPM will appreciate. The app's comprehensive list of options may be daunting, but the developer has thought of everything: It includes a help document for parents that reveals every hidden nugget in the app's 10 pages. It turns out there are more than 100. Few story apps are as ambitious, as eye-catching or as playful as Cozmo's. (iPad storybook app. 4-12)
Cozmo's Day Off is available on iTunes HERE.
If you are in the mood for another and interactive story, check out the enhanced digital eBook for kids, The Ultimate Guide to Charlie and The Chocolate Factory!
The Ultimate Guide To Charlie And The Chocolate Factory is a step by step roadmap to this magical world. Just some of the fun includes:
A story filled with beautiful graphic illustrations including tantalizing Treasure Maps and vibrant tutorials.
Over 20 Crafts and activities that not only entertain, but educate.
You get to jump inside the book and enjoy creating the adventures yourself (Templates, maps, and more are included.)
Ever wonder where chocolate comes from? Or how gum is made? Wonder no more. Now you get to make your own.
Conduct activities in the areas of crafting, cooking, and game-playing as well as exploring many facets of candy production.
The option to take Charlie's journey over the course of several days or take shorter journeys if you wish.
The creation of a new ritual of reading time with your family and the opportunity to experience the reading of this imaginative tale as a group activity, not a solitary event.
Go HERE to learn more and grab your copy from iBooks!
What great books apps have you enjoyed lately?
–
Now Available on Amazon and GumRoad!

My newest book, Dragons are Real is available and the excitement is almost blowing the roof off at Jump Into a Book/Audrey Press headquarters!

SO…what if I told you that all of the fairy tales, myths and legends that have been told about dragons over the years are WRONG. What if I told you that Dragons are indeed Real and that they are different than you've ever imagined?
This fairly true story is based on the author's childhood friendship with a REAL live Dragon; a very special Dragon that she and her brother spent two magical summers with.
As readers turn the pages and learn the truth about Dragons, they will see that the fiercest beasts in known history can actually be the best of friends. It's a lesson in finding companionship in the most unusual of places. Dragons are Real is a magical book filled with stunning illustrations and hints that dragon are indeed all around us 🙂
Dragons are Real is now available for purchase on both Amazon and Gumroad! We are also offering a special free bonus gift of a Dragons Are Real Inspiration Activity Guide when you purchase your copy of this enchanting picture book.
If you want to be among the first to know of special "dragon-y" updates, activities and specials, sign up below and we will keep you in the loop. Thanks for your support and Read On!