**The posts I write might contain affiliate links or be written in collaboration with businesses or brands. Please see my disclosure policy for more information.**
Whether you are a parent preparing for cold and flu season, or a teacher getting ready to wrap up yet another successful school year, tidying up and "de-germing" hardcover books is something that may be on your mind.
A few years ago, I received a message on our JIAB Facebook Fan Page from a mom named Keri asking, "any great tips for disinfecting books?"
I've wondered about this in the past, and thanks to Keri's question was spurred to ask. This was also expedited by the big pile of favorite books that my very sick (stomach virus) son is hoarding in his bed.
So after having children of my own and at least a million trips to the library, this idea of disinfecting books never crossed my mind. I always just have the children wash their hands many times throughout the day.
Is it possible to disinfect or de-germ books? YES.
De-Germ and Clean Your Children's Books
Soft Books: For soft books, wash them with warm soapy water. Rinse them off and let them dry completely in the dish rack.
Fabric Books: These are easily washed in the washing machine using baby detergent. After washing them, let them air dry by hanging it on a drying rack. Wash them in lukewarm water so the book doesn't shrink.
Hardcover Books: There are a couple of ways to clean these. The first is to use a book cleaner paste and a swish cloth. Demco Book Cleaner and Absorene Magic Book Cleaner and Eraser are two non-toxic brands which take off dirt a marks. Honestly, I don't know if they disinfect the book but they definitely clean the book.
The second way to clean a book and this one does disinfect them is to use a homemade solution of white vinegar and water. Dip your cleaning cloth into the vinegar mixture, and then ringing out the cloth very well.  Gently wipe down the cover in a circular motion with the damp cloth and then dry immediately with another cloth.
Vinegar Cleaning Solution Recipe:
1/4 cup of white vinegar
2 cups of warm water.
What to do with the interior pages of a book?
If you should encounter a book filled with dust or crumbs, use your dust attachment on your vacuum and vacuum out the spine between the pages of the book.
As for disinfecting the actual pages of a book I've heard, you can use the above white vinegar mixture in a spray bottle. Spray from quite a distance and then fan the pages of the book dry. Personally, I would not be able to bring myself to do this, especially if it's a library book. My solution is to have my kids use hand sanitizer after reading their books.
A really important note is never use anything to clean your book which has alcohol in it. This will completely destroy your books covers and pages.
What do you do to disinfect books? Please share so we can continue to gather information on this timely topic.
The Book Doctor Can Help
If you have some unusual issues like pencil, crayon or ink marks, or even gum,  The Book Doctor will teach you how to properly clean your books.
If All Else Fails-Upcycle
There may come a time when a book has simply seen it's last classroom or bookcase. But don't despair! Give these books a new life with these amazing upcycled book craft ideas!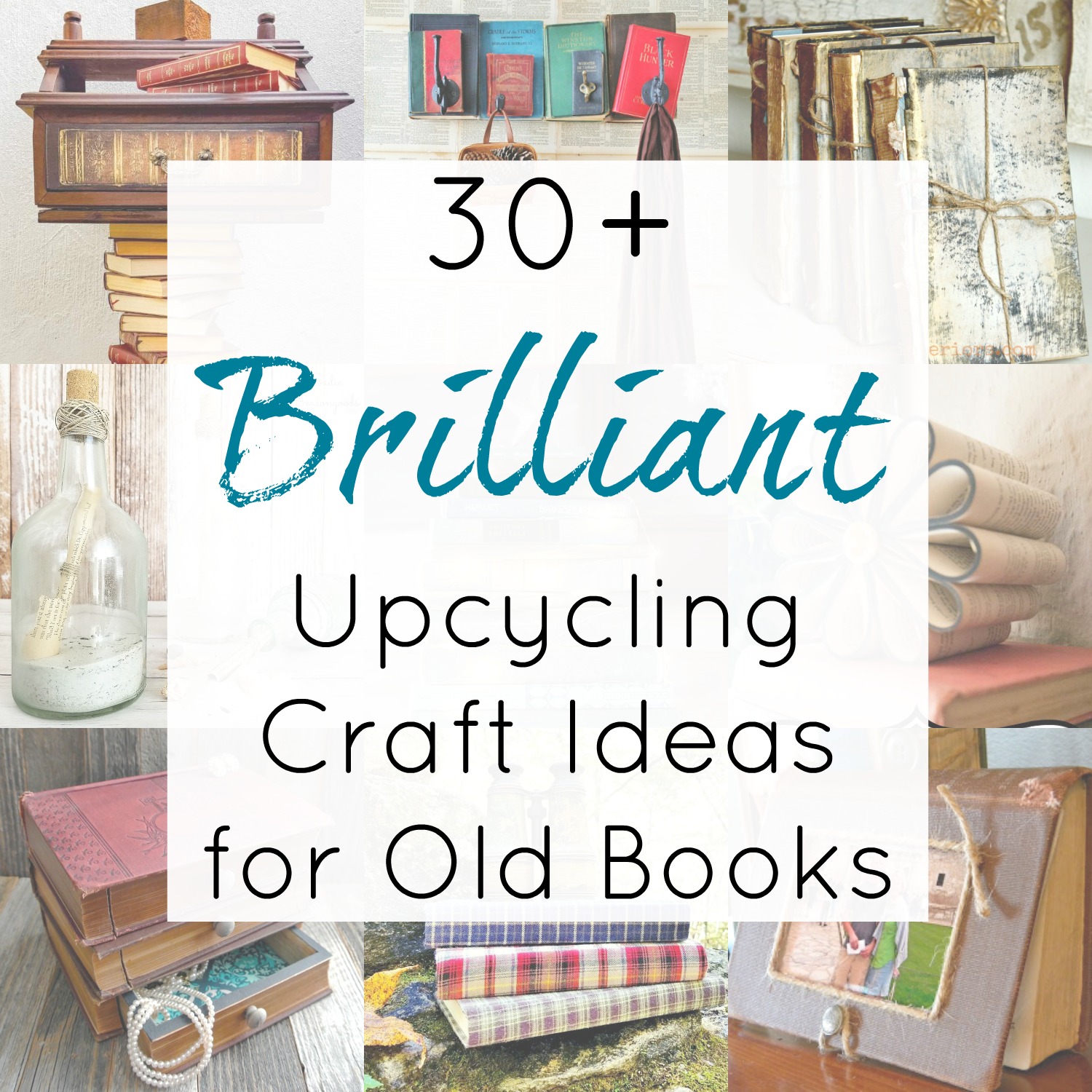 Happy Reading!
---
I just have to take a moment and share the news of my upcoming (and very first!) picture book, Sissy Goes Tiny!
In Sissy Goes Tiny, eight-year-old Sissy and her parents make the bold choice to downsize their life and embark on a journey of living tiny and doing more with less. At first, Sissy struggles to get used to the idea of living in a tiny house on wheels and traveling around the U.S, but as she and her mommy and daddy learn about downsizing, repurposing, and how "stuff is just stuff," she soon understands that a life of "living tiny" will be filled with the big adventures and learning.
This gorgeous diverse picture book will be available July of 2019 and you can read the full story of this journey here and also reserve your hardcover copy here.
Join me in celebrating the idea of Tiny Living and BIG Adventures!